Al Bidyah Mosque - Explore the Timeless Beauty in Fujairah
Posted On 25-Sep-2023
A well-liked destination in Fujairah is the Al-Bidyah Mosque, commonly known as the Ottoman Mosque. It is a revered historical site that tells visitors the tale from the fifteenth century. The oldest house of worship in the United Arab Emirates, Al-Bidyah, is a symbol of Fujairah's cultural legacy. The mosque has become a well-liked attraction in Fujairah as a result of its exquisite construction and significance.
Al Bidyah Mosque - An Ultimate Description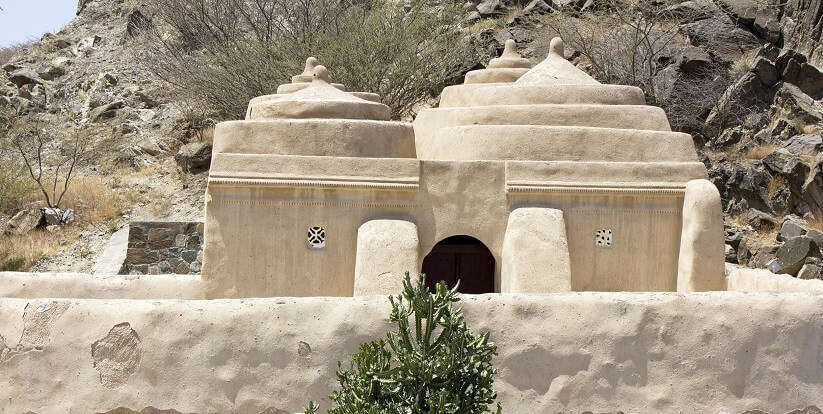 The Al-Bidyah building is a historic edifice with thick stone domes and walls. On the walls, intricate carvings and rock art exhibit extraordinary skill. It was also created in the middle of the 15th century.
The worship space, which was constructed in 1446 AD out of brick and mud, demonstrates the architects' amazing skills. The'musalla,' or prayer space at Al-Bidyah, has good ventilation and is embellished with Islamic architectural motifs.
Also Read: Yas Marina Circuit
Non-Muslims may visit the mosque as long as they are dressed appropriately. It is near the beach road. A sizable graveyard with an old Iron Age tomb is right next to the place of worship. Several artifacts, ceramic fragments, and arrowheads dating to roughly 1000 BC can be found in this region.
Al Bidyah Mosque Narratives:
Being the oldest and still in use house of worship in the Emirates, the Al-Bidyah Mosque is highly revered by the people. According to local legend, this holy location was created in the middle of the 15th century and has since provided spiritual solace for the residents of Fujairah.
Its position as a UNESCO heritage monument in the UAE further attests to its significance. Every day, both locals and visitors gather here to worship. Interestingly, no historical documents or written sources provide information regarding the Al-Bidyah Mosque's origins, leaving the builder's identity a mystery. However, it is generally accepted that the place of worship has the name of Al-Bidyah, the individual who was in charge of building it.
Also Read: Jumeirah Mosque
By examining numerous samples, a team of Australian archaeologists utilized carbon dating to establish the mosque's age. Despite its diminutive size, the mosque is quite important as a well-liked tourist attraction, particularly for visitors trying to learn more about Fujairah's activities. As a result, it frequently draws visitors from all around the world. A rectangular prayer area is located inside the mosque, and the property also has an old well that was probably once utilized for ablation procedures.
Timing:
Careful planning is essential if you want to appreciate a quiet visit to the mosque without a lot of people. Choose a time when you won't be interrupted so you can fully immerse yourself in the experience. Since the mosque is open from 9 a.m. to 5 p.m., getting there as soon as it opens is a smart move to beat the crowds and ensure a peaceful visit.
Nearby Sightseeing of the Al Bidyah Mosque
Snoopy Island:
Snoopy Island is a must-see; it's simply wonderful. If you're a lover of the popular cartoon character Snoopy, you'll be delighted to learn that Snoopy Island bears a striking likeness.
There is a rock formation that strongly resembles Snoopy sleeping on his back. Every year, this enchanting location draws both locals and visitors with its exciting aquatic sports and music festivals.
Visitors have the wonderful option to partake in adventurous aquatic sports including scuba diving, kayaking, and more.
Snoopy Island has a total restriction on fishing to protect the marine habitat and the abundant aquatic life it supports. This ban enables tourists to explore vast and beautiful coral reefs, come in contact with gorgeous green turtles, and experience a variety of fascinating and infrequently seen aquatic life.
Kalba Corniche Park:
Kalba Corniche Park is the ideal location for families seeking a fun picnic or BBQ adventure because it is adjacent to the Al-Bidyah mosque. This well-liked location has a sizable playground for kids and easy access to the ocean, making it an immediate supply of recreational activities. However, it's important to note that swimming is not advised at this location. The well-maintained Kalba Corniche Park is home to several cafeterias and restaurants that offer a delectable selection of cuisine to enhance your visit.
Sheikh Zayed Mosque:
The Sheikh Zayed Mosque is a magnificent representation of the Emirates' tradition of breathtaking architectural marvels. It proudly enjoys the distinction of being the second-largest mosque in the Emirate and is regarded as the most spectacular site of prayer in the entire world.
Its magnificent beauty and architectural grandeur can still be appreciated from the outside, despite restrictions on visits that are not for prayer. The stunning 22,400 square meter Sheikh Zayed Mosque is decorated with majestic domes and minarets. With a capacity for over 28,000 devoted worshippers, the prayer hall itself is huge.
Fujairah Museum:
Fujairah is rich in historical and cultural significance in addition to its stunning coasts and breathtaking mountains. The renowned Fujairah Museum, which exhibits precious archaeological discoveries offering in-depth insights into the UAE's rich legacy and history, is a good example of this.
Exploring the museum's remarkable artifacts and fascinating facts provides a fascinating journey through the UAE's lengthy history. Immersive excursions of Fujairah's alluring east coast are available to visitors, and these tours may also include a stop at the Fujairah Museum. You may get more details about these tours here.
You can find a fascinating collection of the early Bronze Age artifacts in these hallowed halls, providing a remarkable window into the past. The displays are brimming with magnificent artifacts that archaeologists uncovered at the old sites of Qidfa and Bithnah.
You'll also find several intriguing Bronze Age artifacts among these amazing discoveries that are just waiting for you to investigate. A wonderful 2200-year-old ostrich egg is also present, and it has a fascinating history.
How to Bring the Locale of Al Bidyah Mosque?
Al-Bidyah Mosque is not difficult to reach. From Fujairah's city center, it takes only twenty minutes to get there. The mosque, which is roughly 8 kilometers north of Khorfakkan, is a well-liked rest point for travelers leaving Dubai for their destinations. You can just hail a taxi and start your educational journey to the mosque.