Legoland Theme Park Dubai
Posted On 31-Mar-2021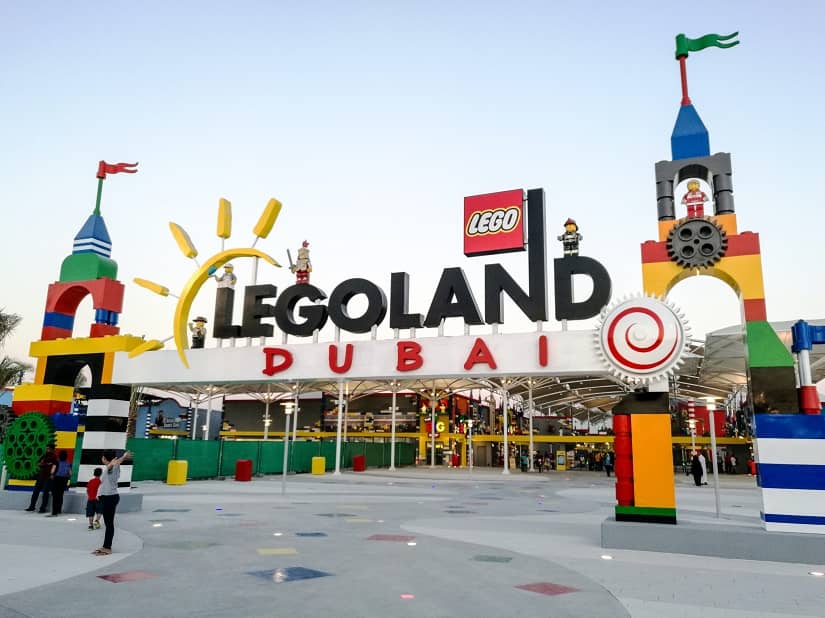 Legoland Theme park is an amazing destination in Dubai designed for families and kids 12 years and under. It is a chain of Lego-themed children's/family theme parks. In the Legoland theme park, you have to purchase a 1 day-1 park pass, or 1 day-2 park pass, or 2 days-all parks pass. It is possible to encounter queues if you are planning to visit in the winter season. Because many tourists visit in the winter season. The waiting areas will make you waiting a lot easier than standing under the hot sun. Not only winter you can also explore this theme park in the winter months as well.
But the great part is that most of the waiting areas are in the air-conditioned and closed space. Where the kid will get to enjoy some educational rides and some adventurous rides, Such as roller coasters. Besides, there are some zones in Legoland, where the kids can build their dream cars and admire them. Here are the following attractions and activities you are supposed to explore.
Over 40 Lego shows, attractions, and themed rides.
A combo of indoor and outdoor attractions, ideal for visitors
15K lego models
6 Themed lands
Over 60 million Lego Bricks
Legoland Theme Park - Things To Do
Miniland
Miniland will leave you in awe, however, it is not much exciting for kids. Where the tall skyscrapers of Dubai city made perfectly with the lego blocks. Besides, you will also find other famous icons there such as the Taj Mahal, Pyramids of Giza. The complicatedly positioned little squares of Lego, framing these careful imitations, are totally entrancing. You will also find Burj Al Arab, Dubai Marina, Mall of Emirates, and Burj Khalifa's buildings. Where the buildings of Sheikh Zayed Road are perfectly invested and even though this may not be something your baby will appreciate, you make certain to be amazed by it.
Adventure
In the Legoland theme park, the adventure zone has numerous thrilling rides. Which is according to the kids as well as the adults perspective. Such a free-fall gravity ride is also known as the 'Beetle Bounce" is ideal for kids and an amazing introduction to this adventure zone. Besides, there is another thrilling ride "Roller Coaster" which is definitely an adventurous option for the kids.
Kingdoms
In the Kingdom zone, you will find one of the best thrilling rides of Legoland Theme park Dubai. Which is an electrifying roller coaster called "The Dragon". This ride is perfect for those kids who are daring enough to deal. The ride begins from inside a stronghold, which itself has numerous components made totally of Lego blocks. Regardless of whether you don't plan to go on the actual ride, I'd in any case prescribe you to investigate inside this delightful palace.
Imagination
The imagination zone is actually made for kids with lego blocks. Where two rides seem interesting, one is a 4D show "Lego Studios" and the other is much like a free-fall gravity ride "Kid Power Towers". If your kids like to play with Lego blocks and utilize their creative mind without limit or are vehicle experts, the 'Build and test' experience may be awesome..
Lego City
Lego city zone is an educational zone for kids, which teaches them through experience by basic civil rules of the city. Where the rides are Boating School, Rescue Academy, Driving School, and Police Headquarters. Kids can really direct a boat, drive a car and be a piece of a fire rescue while understanding the delicacies of living in the public eye and the positions of the legends of our everyday lives like the cops and firemen. Though the rides are low on the happiness remainder, they are designed to instruct.