7 best tourist attractions in Dubai
Posted On 02-Sep-2021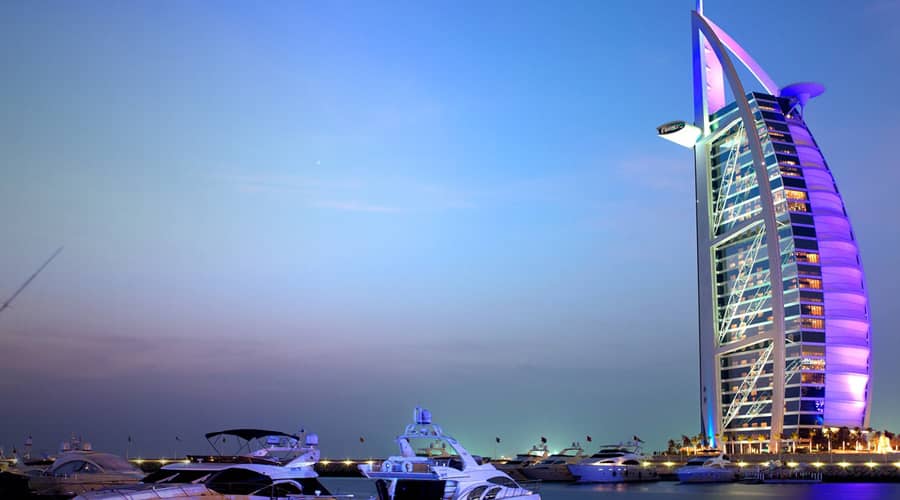 Dubai is a most sought-after tourist destination in the world which is breaking the records of having marvelous architecture, man-made islands, and breathtaking attractions. Here are the 7 best tourist attractions in Dubai you need to add to your adventure list.
1-IMG Worlds of Adventure
IMG Worlds of Adventure is Dubai's first mega-theme park that offers thrilling experience featuring your favorite cartoon characters and superheroes. It is spread across 1.5 million square feet and has 4 exciting adventure zones; two of which are based on famous global brands such a Cartoon Network and Marvel while the other two are created by IMG World Dubai's in-house team – IMG Boulevard and Lost Valley: Dinosaur Adventure.
IMG Dubai has 22 exciting rides; 17 of which are themed rides. The place offers wonderful attractions and adrenaline pumping experience to the kids and young ones which makes it a perfect place for family outing.
2-Ferrari World
Ferrari World Abu Dhabi is a wonderland for all the racing fans which is located on Yas Island. Being one of the latest indoor theme parks, Ferrari World offers thrilling rides and beautiful attractions to the visitors. The marvelous architecture in nestled under the huge red roof housing some of the most adrenaline pumping rides including the world's fastest rollercoaster – The Formula Rossa. It is open 365 days for visitors so that you can't miss out to visit this amazing place on your trip to Dubai. The theme park also has a gift shop from where you can collect some souvenir of your trip.
3-LEGOLAND Dubai
If you are a LEGO lover, then LEGOLAND Dubai is a place you must explore. The place offers 40 exciting rides and unlimited entertainment for kids and adults. One of the most noteworthy things about LEGOLAND Park Dubai is that approx. 60 million LEGO bricks are used to create 15,000 Lego model structures that are a feast for the eyes. There are 6 theme lands in the park naming: LEGO City, KINGDOMS, FACTORY, ADVENTURE, IMAGINATION and MINILAND. These theme lands offer exciting activities for the kids and adults that make LEGOLAND Dubai a perfect place for families to spend a memorable day.
4-Burj Khalifa
On your visit to Dubai, if you do not visit Burj Khalifa, your visit is incomplete. Being the world's tallest building, Burj Khalifa offers royal ambience to its visitors. From its spectacular observation deck, you can take breathtaking views of Dubai and its top attractions. To reach 'At The Top Burj Khalifa', you will first experience the world's fastest elevator that takes you to the 148th floor from where you can get the panoramic view of the elegant Dubai skyline. Burj Khalifa tickets allow you to not only visit the world's largest observatory but also let you sneak a peek into the culture and history of Dubai through a multimedia presentation.
5-Dhow Cruise
If you want to spend a romantic evening with your loved one on your trip to Dubai, then dhow cruise dinner is a must have thing. It is one of the most exciting attractions of Dubai and highly popular among couples and newlyweds. On a 2-hour journey on the dhow, the visitors can experience eternal peace and absorb the natural beauty of the surroundings. You will witness heritage village, palaces and old souks passing by as the dhow sails slowly alongside Dubai Creek. You can enjoy watching the spectacular tanoura dance performance on the dhow and enjoy mouth-watering buffet dinner under the canopy of stars.
6-Wild Wadi Water Park
Wild Wadi Dubai is an amazing theme park that offers 33 rides which are suitable for people of all ages. It is spread across 42 acres of land where you will find breathtaking attractions and exciting activities. Wild Wadi Water Park's theme is inspired by the character of Arabian folklore Juha and Sindbad the Sailor which is another famous character. Wild Wadi has its own man-made beach where you can enjoy beautiful with your family and friends all day long.
7-Musandam Tour Dubai
Musandam tours from Dubai are an amazing option for visitors to spend a day out in a calm and beautiful coastal area. Musandam tour deals allow you to view stunning honey colored mountains and crystal clear water representing true natural scenery. Musandam Dibba is also known as "Norway of Arabia" because of its beautiful landscape. You can explore the coastline and relax while admiring the beauty of the surroundings in traditional Omani dhows which are beautifully decorated and ensures your complete comfort. You can swim, dive or even watch dolphins swimming along your boat. Banana boat ride also adds a thrill to your Musandam Dibba trip from Dubai.