Madame Tussauds Museum in Dubai Guide
Posted On 19-Jun-2023
Since Madame Tussauds opened its first Middle Eastern location in Dubai, residents of the United Arab Emirates have shown interest in the company.
Visitors, residents of Dubai, and citizens of the Emirates may all take pictures next to their beloved icons with ease. Those knowledgeable about the museum or who have visited any of its 25 or more branches are aware that Madame Tussauds is the only location in the world that brings together celebrities from many spheres of stardom in a single location. Therefore, we cordially invite you to read our unique literature exploring the origins, historical setting, and fascinating details about Madame Tussauds Dubai, including its locations and ticket-purchasing procedures.
Also Read: Dubai Creek tower
Madame Tussauds Museum – History & Background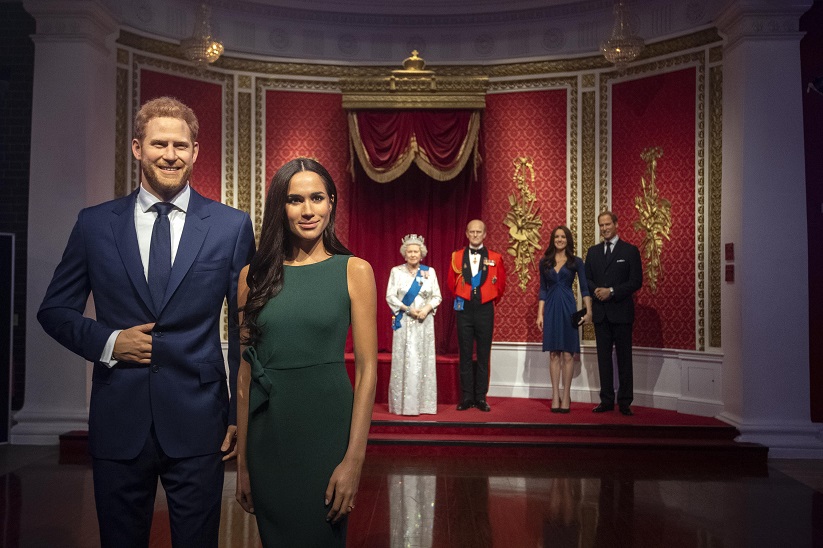 The history of the Madame Tussauds Gallery begins in 1836 when it attained voluntary notoriety on Baker Street in London. It is undeniably remarkable. Its inventor Marie Tussauds, a remarkable French artist who learned the art of creating wax figures under the guidance of a doctor named Philippe Curtius, is shrouded in mystery, which adds to the attraction. Surprisingly, she created her first wax sculpture of Francois Voltaire at the age of just 16.
She then experienced imprisonment during the turbulent French Revolution, which occurred around the time of her tutor Philippe Curtius's death in the 1790s. After inheriting his sizable collection of wax figures, Marie Tussauds became the only caretaker. She set off on a long journey through Europe that lasted more than thirty years, showcasing her artistic talent while drawing inspiration from Curtius's painstakingly compiled repertoire.
The turmoil of the Napoleonic Wars, however, prevented her from going back to France. As a result, she persisted in showing off her works throughout the British Isles while tenaciously looking for a permanent home for them in the center of London.
After Marie Tussaud passed away in 1850, her core legacy of creating lifelike, scale wax reproductions of famous figures was continued by her descendants and succeeding generations. It is hardly surprising that Madame Tussauds has grown into a well-known international company with over 25 locations spread out all over the world.
Primary Features:
Not only is Madame Tussauds the first business of its kind, but it is also the only wax museum that has ever graced the entire planet. In light of this, let's explore its specific qualities that appeal to people from all over the world, with a focus on the dynamic metropolis of Dubai.
Study Seven Areas:
Melodic Spectacle, High Fashion, Cinematic Marvels, Diplomatic Prowess, Media Luminary, Bollywood Extravaganza, and Athletic Titans are the seven captivating categories that make up the newly disclosed gallery. Each is decorated with a unique theme. Each division displays with pride the leading lights in their respective fields.
Admire the statue of your favorite star
Examine the wax replicas of your beloved idols with great care, taking in fine craftsmanship. This prestigious establishment receives a great deal of praise and draws hordes of tourists mainly for this reason. The opportunity to interact with a wide variety of famous people from many fields and eras stands out as the most astounding aspect of this extraordinary voyage.
Additionally, the experience goes beyond simple observation, dispelling the myth that the museum just displays expertly made replicas. Instead, it provides a journey that is engaging and immersive. Any obstacles or dividers that would break the connection between you and the art are not present. As a result, you have the opportunity to interact closely with your heroes while also feeling their presence, touching their lifelike features, and taking natural-looking pictures next to them.
Also Read: Morning Desert Safari Dubai
Wax Sculptures:
The technology used to create the wax statuettes is a real one with a background dating back more than 200 years. Over time, ownership of the museum franchise has changed alongside significant technological breakthroughs in the sector. The museum's steadfast dedication to using the time-tested methods invented by Madame Marie herself, however, continues to be its most alluring and enduring feature. This commitment guarantees the creation of remarkable and careful renderings, endowing each figure with a unique charm.
Timings:
On weekdays, you are welcome to visit the museum starting at midday and staying until dusk.
The museum welcomes guests on weekends, especially on Fridays and Saturdays, at 10:00 in the morning, giving them plenty of time to explore until 8:00 in the evening.
Location:
The museum is housed on the scenic Bluewaters Island in Dubai, a charming waterfront location known for its energetic atmosphere. The establishment, which proudly occupies a position close to the famed Ain Dubai, however, brazenly expresses its relevance and increases its attraction by doing so.
Ticket Price:
Take an exciting journey through the recently opened Madame Tussauds exhibit, a very unique Middle Eastern experience! Make sure you get access to the prestigious Madame Tussauds Dubai as soon as possible and get ready to be mesmerized by the more than 60 lifelike wax figures of famous people. Please be aware that there is an entrance cost of 146.63 AED for a 90-minute excursion.
Proficiency at Madame Tussauds Museum
A visit to Madame Tussauds in Dubai offers a similar but unique experience, enhanced by tributes to regional traditions and history. Immerse yourself in the painstakingly produced, true-to-life wax sculptures displayed in a variety of thematic settings to interact with a wide range of eminent people from across the world.
Accompany the Middle Eastern Celebrity Luminaries:
See the expertly produced wax sculptures of several well-known people from the illustrious world of Arab heritage, including:
Mohammed Assif
The Lebanese songstress
The Emirati power Al Haddad
The Internet sensation Bin Baz
The renowned Palestinian vocalist
Cyrine Abdelnour
The ever-graceful Balqees Fathi
Participate in interactive discussions with world leaders:
Prepare to take advantage of the opportunity to take pictures with important people from all across the world, including:
Queen Elizabeth II
Barack Obama
Vladimir Putin
The Dalai Lama
The exhibit also includes lifelike reproductions of various respected historical individuals.
The Distinguished Icons are
Enjoy the section honoring the legendary leaders who rule the entertainment industry. This fascinating area, which places a strong emphasis on Bollywood, also includes notable figures from the glitz and glamour of Hollywood and the vibrant Asian film industry. Numerous eminent names in this category reflect a wide range of characters, including
Vin Diesel
Justin Bieber
Rihanna
Amitabh Bachchan
Salman Khan
Ranbir Kapoor
Kareena Kapoor
Conclusion:
Dubai is home to an incredible selection of museums, including the much awaited Museum of the Future. The Madame Tussauds Museum sets itself apart, nevertheless, by expertly fusing together elements of history, culture, delight, and fun. This unmatched experience meets a variety of needs, whether it's the desire to capture romantic moments with beloved celebrities or go on an astonishing and adventurous voyage within the boundaries of Dubai.
Immerse yourself in this cutting-edge gallery, located on the picturesque Bluewaters Island, and leave a lasting impression on your memories. Spend no time getting ready for a wonderful trip to Dubai and make sure everything runs well by booking your visa, lodging, and entry tickets for sightseeing well in advance.