Investigate Five Haunted Places in Dubai
Posted On 17-Jul-2023
Dubai is renowned for its magnificence and attractiveness, but it also has a sinister side. People who are easily alarmed may find several locations in the city unsettling since they are thought to be haunted or have eerie sites.
Several unsettling sites, including empty structures, underground passages, and abandoned villages, can be found in the city of Gold. Undoubtedly, this city is one of the most alluring and well-liked tourist destinations on the planet. But sometimes, even in this enchanted metropolis, things happen that are beyond our control, like paranormal occurrences and strange phenomena.
Best Five Haunted Places in Dubai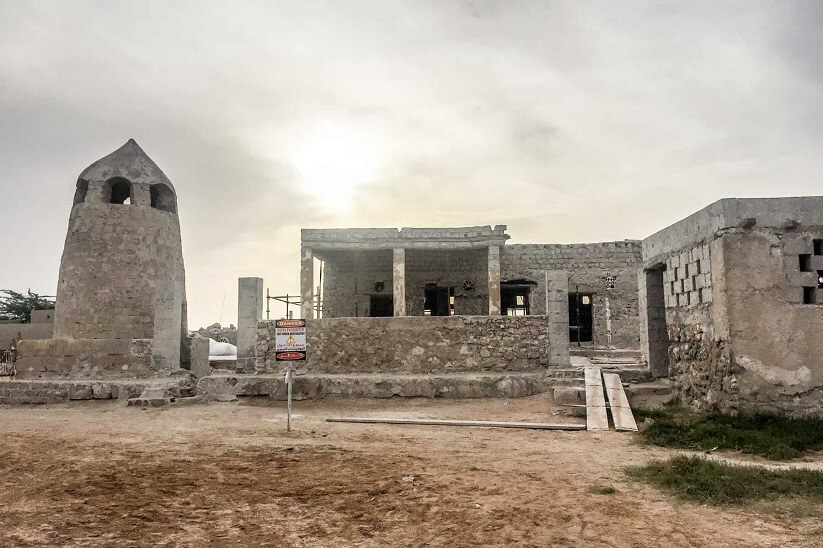 If you've always been captivated by tales of the paranormal and you're eager to find frightening places, then these haunted locations in Dubai City will captivate you.
Additionally, if you want a unique experience, think about booking a trip to Dubai. Additionally, you can test your bravery by visiting these eerie locations! However, the final choice rests with you. However, strange noises reverberate throughout these spaces.
Dubai is an outstanding example of human ingenuity. Its transformation from its humble founding in 1971, along with that of the other United Arab Emirates, is unmatched. The UAE's dazzling city, which began as a modest trading town, has developed into one of the world's most popular travel destinations, drawing millions of tourists each year.
Also Read: Dubai Opera House
Inhabitants:
Without a doubt, Dubai's people are to blame for the city's current situation. Just a few examples include impressively tall buildings, bustling streets decorated with colorful architecture, and the Burj Al Khalifa.
While Dubai's primary tourist attractions are typically man-made, it may come as a surprise to learn that there is another equally alluring part of this city that is not a result of human activity. Dubai's citizens and visitors are not just entertained by daring pursuits like bungee jumping or paragliding. Instead, it offers distinctive experiences that are not available anywhere else.
You may take a well-known Supernatural tour in Dubai. Most tourists are unaware of this exciting Dubai tourism feature. You will investigate the remains of paranormal activities and otherworldly happenings on these expeditions. Get ready for the entire journey to astonish and enthrall you.
5 Must-Explore Haunted Tours in Dubai
Adventurers are drawn to compelling narratives and mesmerizing buildings, which makes Dubai's mysterious expeditions impossible to resist. This is a must-do for anyone who believes in ghosts and other paranormal phenomena.
But even if you don't believe in ghosts or extraterrestrial life, you should still think about going on this adventure so you can see how brave you are and how you manage scary situations!
The top 5 haunted places in Dubai are listed below for your exploration.
1. Al Jazirat Al Hamra:
In Ras Al-Khaimah, Al Jazirat Al Hamra, sometimes referred to as the Ghost Town, is the most well-known and recognized eerie location. This area, which is only a one-hour drive from Dubai, was formerly home to three clans. However, the clans decided to leave the town as it became known for its paranormal activities.
Also Read: Queen Elizabeth 2 Dubai
The locals will caution you against visiting the town at night if you wander into the adjacent areas. However, the decision to explore the area is entirely up to you if you thirst for excitement and adventure.
2. The Tunnel In Pan Emirates
Tunnels naturally captivate human beings. It's extremely exciting and unsettling to imagine what lies beyond in lengthy, poorly lighted tunnels.
Imagine now bringing in a dash of spooky tales and strange occurrences. The Tunnel in Pan Emirates, commonly referred to as the Tunnel of Darkness, offers just that. Visitors have always been on edge thanks to the paranormal sightings-related scary stories and rumors!
3. Haunted house in Jumeirah
The Devil's House, a haunted residence on Jumeirah, looks like it belongs in a horror film. You may have heard tales of families leaving their houses as a result of paranormal activity. This particular house is a real-world illustration of such an incident.
A Filipino family lived in this seven-bedroom home in 2011 and reported over a dozen ghost sightings and other paranormal events while there. The neighborhood residents continue to hold the view that the home is plagued by evil energies. Simply visiting the location carries the risk of becoming possessed by demonic spirits.
4. Al Khail Gate:
Al Khail Gate, also known as The Haunted Apartment, is supposed to be a haunted location with a lot of spooky tales.
Several people who live in this building have related stories of mysterious disappearances, in which lost objects reemerge inexplicably in new places.
Although the facility is presently undergoing maintenance, it is difficult to overlook the fact that three people sadly committed suicide within its boundaries.
Anyone can direct you to this notorious site because everyone in the community is aware of it.
5. Al Qasimi Palace:
Al Qasimi Palace, sometimes referred to as The Haunted Palace, serves the function of a purportedly haunted palace that is essential to any list of eerie locations.
A short drive away in the golden city of the UAE, Al Dhaith, this beautiful palace is a well-known haunted location. This enormous palace, which was once an essential component of Dubai's nobility, is now home to many strange and scary tales.
There are persistent rumors that ddesthattsdesolate and scary appearance, and children's faces can be seen peeping out of its windows at night.