Ajman Night Clubs – Enchanting Experience in Ajman
Posted On 24-Jul-2023
Visit the nightclubs in Ajman to learn more about this lesser-known emirate and take part in its exciting nightlife. Due to their abundance of attractions and activities, Dubai City and Abu Dhabi City typically receive the majority of visitors to the United Arab Emirates.
Even though they are not as well-known as Dubai, the other emirates nonetheless provide interesting and worthwhile experiences.
Ajman Night Clubs - A Detailed Introduction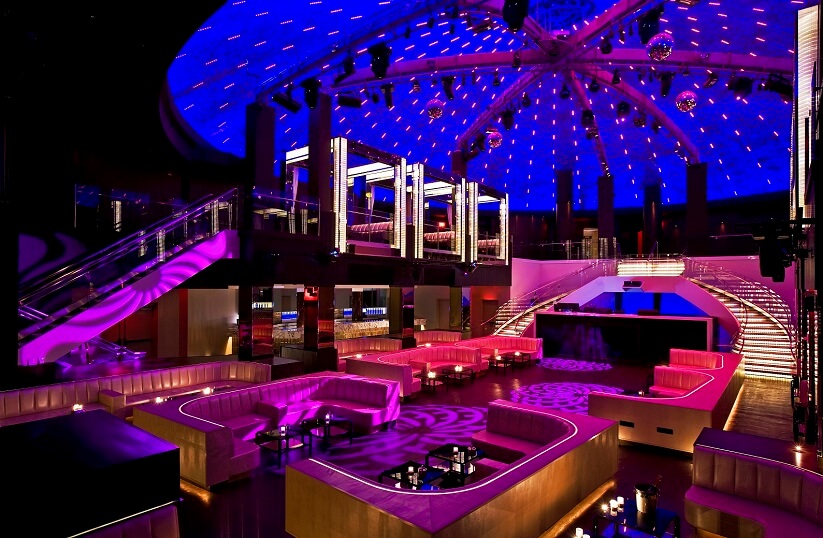 Catching Sunrise:
Ajman is the smallest of the Emirates in the United Arab Emirates, but its appeal has not waned. This emirate features magnificent scenery and a thriving nightlife. It mesmerizes the residents as well as tourists with its breathtaking coastlines and abundance of tourist attractions. Continue reading if you want to learn more about the best nine nightclubs in Ajman.
1. Cosmic Bowling:
For those who prefer bowling and late-night entertainment, Cosmic Bowling at the Ajman Hotel provides a delightful setting. This location offers alcohol and entertainment together to create a distinctive experience.
Also Read: haunted places in Dubai
This location offers a singular experience that surpasses all others, making it perfect for celebrating with friends. In addition to a broad selection of drinks, welcoming people, and the option to choose your music from the DJ, Cosmic Bowling. Also, it offers a thrilling bowling experience. I find it to be extremely impressive & worth it for those who explore UAE for the first time.
Location: Lobby level
Timing: 8 PM - 2 AM
The expenditure for two individuals is 250 AED
2. Thirsty Horse – Sports Bar:
What distinguishes Thirsty Horse as one of Ajman's premier nightclubs? You would want a place to unwind and conclude your day with joy. Whether you are a local returning from work or a tourist worn out from sightseeing all day. The Thirsty Horse is the ideal location for it. You can enjoy yourself while watching athletic events live in addition to the drinks, food, and dancing that are provided.
Location: Radisson Blu Hotel at Al Jurf
Timing: 12 PM to 3 AM
The price for two individuals is 225 AED
3. The Deck Pool Bar & Grill:
The poolside bar, as its name suggests, provides a superb assortment of drinks, delectable food, and welcoming service. The bar's distinctive homemade cocktails are one of its features. Imagine sipping on these wonderful beverages with your pals by the pool while you take in the cool breeze. What more could one ask for?
Location: Radisson Blu Hotel at Al Jurf
Timing: 11 AM to 9 PM
The Cost for two individuals is 280 AED
4. Blazon Lounge:
One of Ajman's top nightclubs, Blazon Lounge stands out for providing an exceptional nightlife experience. Blazon Lounge goes above and beyond if you think a great bar ought to have amazing beverages and music. This restaurant is well-known for its beverages, cigars, food, and music in particular. Your night in Ajman will certainly be unforgettable if you stop by this bar.
Location: Lobby Level at Ajman Hotel
Timing: 6 PM to 3 AM
The Cost for two individuals is 300 AED
5. 1897 Bar:
Find out more about the alluring 1897 Bar, one of Ajman's most alluring nightclubs. This establishment offers wonderful cocktails, first-rate service, and a gorgeous setting. The way they treat their patrons is what distinguishes this establishment. Additionally, there will be periodic performances to keep you occupied while you are there.
Location: Shk Humaid Bin Rashid Al Nuaimi Street at Kempinski Hotel
Timing: 6 PM to 2 AM
The Cost for two individuals is 275 AED
6. Zanzi Bar:
Unquestionably one of Ajman's best nightclubs is Zanzi Bar with its breathtaking beachfront outlook. It is renowned for its great cuisine and gorgeous sea views.
This place offers unrivaled hospitality, making it a great option for a fun night out. Your taste buds and stomach will be fully satiated by the wide selection of delectable meals.
Location: Poolside at Ajman Hotel
Timing: 4 PM to 12 AM
The Cost for two individuals is 380 AED
7. Bab Al Bahr:
Without a doubt, Bab Al Bahr must be a part of your plans if you're going to Ajman's nightclubs. You should visit this location without a doubt.
Imagine yourself relaxing on the patio while listening to live music, sipping a drink, and taking in the breathtaking views of the beach. These are just a few of the characteristics that contribute to a memorable evening spent at this bar.
Location: Ajman Saray
Timing: 10 AM to 2 AM
The Cost for two individuals is 350 AED
8. Baywatch Bar Al Rumailah:
You should check out the lively nightclub Baywatch Bar Al Rumailah in Ajman. It's popular with locals as well, making it a wonderful place to meet new people.
Enjoy a refreshing beer while listening to excellent music and mingling with the audience. Your time spent here will be simply wonderful. One of the key draws to this location is that it is one of the most reasonably priced nightclubs in the neighborhood.
Location: Al Rumailah
Timings: 10 AM to 12 AM
The Cost for two individuals is 100 AED
9. Kiyi:
This nightclub is a must-visit if you want to take in the vibrant nightlife of Ajman. It has a calm setting where you may enjoy wonderful food, smoke hookahs, and drink beer. The interiors are exquisitely decorated and exude delight.
Location: Fairmont Ajman at Sheikh Humaid Bin Rashid Al Nuaimi Street
Timings: 6 PM to 1 AM
The Cost for two individuals is 300 AED
Wrap up:
Isn't that thrilling? You've seen what fantastic nightlife Ajman has to offer, including all the fantastic bars. So why not experience it personally by exploring? There are a tonne of fantastic bars in this area, making it an amazing place to visit.
Your journey to the UAE will be extremely exciting and memorable thanks to it. Planning your trip, though, is essential. What strategy would you employ?