Textile Souk Dubai - Complete Travel Guide
Posted On 06-Nov-2023
If you want to learn about UAE fashion, you should visit the textile market in Dubai. The old Bur Dubai neighborhood is where this market is situated. It's the main hub for premium fabrics and silks in Dubai. This textile souk used to be the city's principal focus for the textile trade.
However, due to rapid global integration, its significance for business has diminished, with a greater emphasis now being placed on tourism. This market offers a wide range of products, from elaborate fabrics to raw silk and cotton. The stores in the Dubai Textile souk sell apparel and textiles from all over the world.
Also Read: Al Marmoom Heritage Village Dubai Guide for Visitors
What to Find in the Textile Souk in Dubai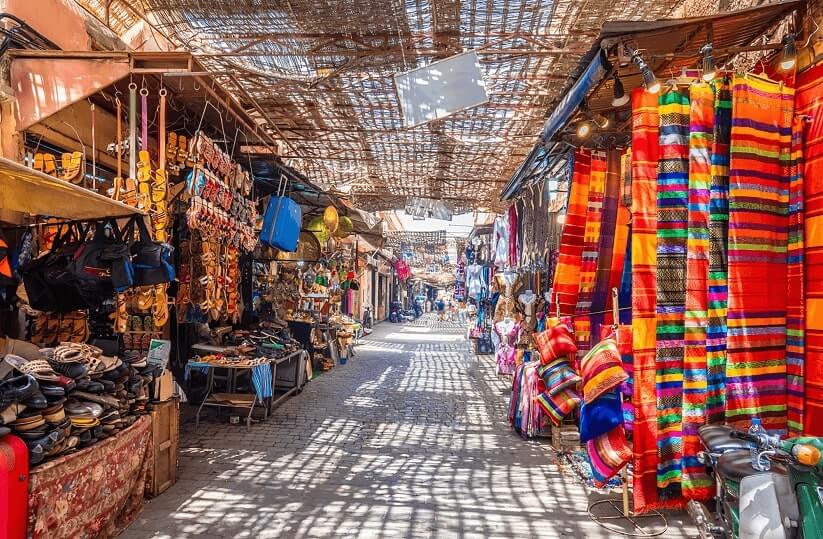 Culture:
Visit the textile emporium if you want to learn about Dubai's fashion industry. This vibrant market is a mesmerizing fusion of sounds, textures, smells, and colors. This market offers fine jewelry and Arabic artifacts in addition to apparel. You may learn a lot about the varied customs and cultures of the UAE by investigating this bustling bazaar.
Experience:
One of the UAE's top tourist destinations is the textile souk. All types of fashion fans will find paradise in our authentic fabric store. There is a great selection of fabrics available in this market. A visit to this market offers an immersive experience with the genuine cultural fabric weaved by the locals, in addition to textiles.
Food and Drink:
You can enjoy delicious regional foods and beverages while perusing the market. However, it's important to note that the market doesn't include any noteworthy eateries.
Also Read: Dubai Gold Souk
Shopping:
In addition to a broad range of textiles imported from all over the world, this market enhances your shopping experience with a selection of jewelry, handicrafts, and fragrances.
Attraction:
This is a textile souk, therefore its wide assortment of fabrics is its main attraction. This old textile market in Dubai offers an amazing range of products, from raw materials to exquisitely embroidered clothing.
This is an overview of free reasons to visit Ajman.
Is there any existence of Entry Fees?
There is no entrance fee to explore the city's garment market. You don't have to pay anything to appreciate Dubai's eye-catching fashion and vivid colors.
Getting to the Souk of Textiles:
The closest metro station in Dubai City is where you can easily catch a metro train. If you'd rather take public transit to get to the textile market in Dubai.
Make sure you ride the green line if you decide to take the metro. Al Ras Metro Station is the metro station you have selected. You will be taken to your final destination by a quick boat journey after you arrive at this metro stop. The boat service costs AED 1 per customer for each journey and is available all day.
Furthermore, before you arrive, please confirm the businesses' hours of operation at the textile market as they may differ on weekdays and weekends.
FAQS
What goods may one purchase from the Dubai Textile Souk?
The Dubai Textile Souk is a central location for an amazing array of colorful textiles and clothing. This market offers fabrics from all around the world.
What times is the Dubai Textile Souk open for visitors?
Every day save Fridays is open for business at the Textile Souk.
From 8:00 a.m. until 1:30 p.m
4:00 p.m. to 9:00 p.m. are the evening hours
Is it possible to go around the Souk of Textiles?
To truly experience the atmosphere of the Textile Souk, it is highly recommended to take a stroll through the neighborhood. Strolling about will let you better comprehend and appreciate this vibrant marketplace.
How is the Textile Souk accessible to me?
The Textile Souk opens its doors to all visitors and would-be buyers. The lively market is open for exploration every day but Friday. To take advantage of all the market has to offer, there is no admission charge.
Is there public access to the Textile Souk?
Yes, the general public has access to the textile market. This market in the golden city of the United Arab Emirates used to be the main historic focus of the textile trade. But as globalization accelerated, its commercial significance has diminished, turning it into a tourism-focused sector.