What to Wear in Dubai?
Posted On 12-Mar-2021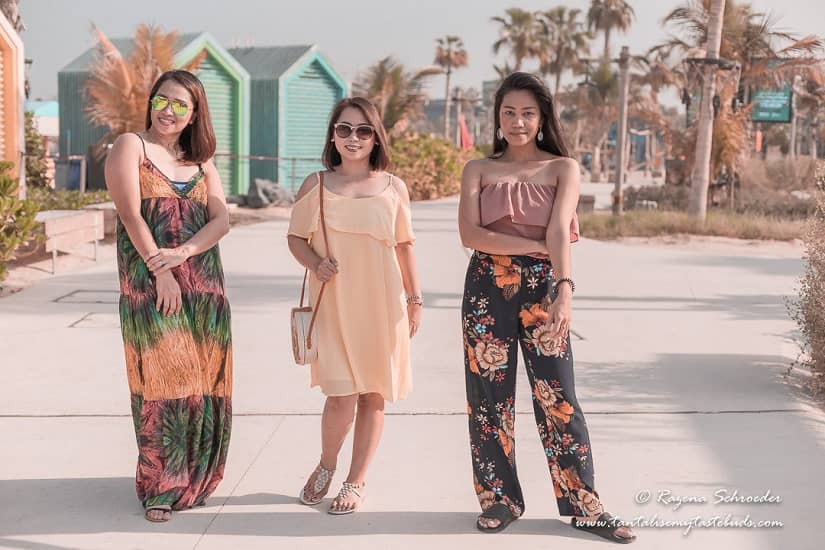 What to wear in Dubai? Many travellers to this Golden city of the UAE probably ask this question. Should the ladies cover their hair? Or Are the ladies allowed to wear short dresses? Well in this article, we are sharing the best packing list items that will explain to you, so you can have fun without worry.
Being a Muslim country, the United Arab Emirates follows Sha'aria law. Where all the international visitors or locals must respect the Muslim culture and are required to dress modestly. For this reason, travellers wonder what to wear in Dubai? When they are about to visit Dubai city.
When you are visiting any country, you are supposed to respect their culture and obey their laws. No prison for tourists, if they are not dressed properly because the security kindly advised them to cover up. However, locals may face Lil trouble for their behaviour. So let's check how to dress in Dubai? Before you fly.
What Women Should Wear While Traveling Alone to Dubai?
As a lady, if you are travelling alone especially at night we recommend you to wear traditional, long dresses. Because it is kind of unsafe for them, so dress something which is probably better off modesty.
What Dress You Can Wear On Water Parks or Public Beaches in Dubai?
The clothing regulation for guys is less complex. They can wear any swimming suit on public and private beaches and waterparks aside from white bottoms. The reason behind this is, white swimsuits are turned transparent when you emerge from the water. Kindly be aware of others on the beaches.
What To Wear in Dubai Desert Safari?
Many travellers who visit the golden city must-try this desert safari tour to explore the Arabian desert. Where we recommend you to wear casual and light outfits. Such as T-shirts, Kurtis, shorts, pants, or Capri pants. But must take sun protection because this golden city is hottest in the Summer and hot in the noon & cold at the night time in Winter. However, bring a light shawl or Jacket at night time. Besides, wear Shoes or Sandals as per your preference.
What Should Wear While Traveling to Abu Dhabi?
Visitors are advised to wear loose and long clothes. Because Abu Dhabi city is more traditional than the city of gold. If the women dress in western clothes, so they are stared at by the locals. All the emirates are more traditional than the golden city of the UAE because this city is more tolerant than other emirates. So, keep in mind this thing if you are planning to visit outside of the golden city of the UAE.
What Should Wear in Dubai's Dinner or Brunch?
Dinner in Dubai:
Just like brunch, if you are planning a dinner in the golden city, then you are supposed to dress casually for both ladies and gents. If the dining is in a nice hotel, such as dhow cruise Dubai, Atmosphere in Burj Khalifa, or Skyview Bar in Burj Al Arab. Then the dress code would be either formal attire or smart-casual.
But make sure to have a fast per use when you're reserving a table. You can likewise telephone them before your booking to get some information about the clothing regulation, and they'll be glad to explain any inquiries.
Brunch in Dubai:
Restaurants that have everything-you-can-eat informal breakfast buffets in the golden city are generally in hotels since they are authorized scenes permitted to serve alcohol. Every restaurant/hotel has its dress code, so check it before placing the reservation.
However, the dress code should be casual for both men and women. Do not wear a swimsuit, even if you have just been to the hotel pool. Make sure you are wearing shoes because people are thrown away for showing up shoeless after a dip. In conclusion, make sure you wear the outfit which will look respectable and decent.